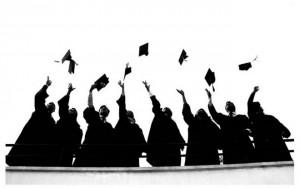 We would like to request the graduates who have registered for the 12th convocation of the Royal University of Bhutan scheduled on Wednesday June 7, 2017 to collect their academic dress from the Dean of Academic Affairs of college from the office of vice chancellor, Royal University of Bhutan on Sunday, June 4, 2017 from 1030 hours.
A security deposit of Nu. 1500/- only will have to be made at the time of collection of gowns, out of which Nu. 1200/- will be refunded at the time of returning the gowns, and Nu. 300/- will be retained for use of the gowns.
Gowns will not be issued to graduates who have not registered for the convocation.
There will be a dressed rehearsal on Monday June 5, 2017 at 1000 hours at the Royal Institute of Management, Simtokha, Thimphu.
For further details contact 17 70 28 50 during office hours.
Following are registered for 12th convocation.
| | | | |
| --- | --- | --- | --- |
| sl | Student ID | Name | Mobile Number |
| 1 | 4100033 | Kinzang Chophel | 17990098 |
| 2 | 4110058 | Namgay Wangchuk | 17699594 |
| 3 | 4110353 | Karma | 17689175 |
| 4 | 4110358 | Kinzang Lham | 17848317 |
| 5 | 4110359 | Kuenzang Wangmo | 17450524 |
| 6 | 4110361 | Pema Dorji | 17844542 |
| 7 | 4110367 | Sangay Duba | 17573125 |
| 8 | 4110368 | Sangay Pemo | 17530338 |
| 9 | 4110373 | Tshering Bidha | 17312807 |
| 10 | 4110376 | Ugyen Yangzom | 17687788 |
| 11 | 4120081 | ChadoDem | 17731031 |
| 12 | 4120083 | Dorji Lhamo | 77665566 |
| 13 | 4120084 | Karma Dorji | 17612706 |
| 14 | 4120085 | Karma Tshering | 17626385 |
| 15 | 4120086 | Khandu | 17635583 |
| 16 | 4120087 | Lhundupla | 17444073 |
| 17 | 4120088 | Nado | 17615278 |
| 18 | 4120092 | Pema Singye | 17329946 |
| 19 | 4120093 | Pema Tenzin | 17600967 |
| 20 | 4120095 | Sangay Dorji | 16903352 |
| 21 | 4120096 | Sangay Lhendup | 17612492 |
| 22 | 4120098 | Sonam Dorji | 17665941 |
| 23 | 4120099 | Tashi Penjor | 16903352 |
| 24 | 4120100 | Thinley | 17615248 |
| 25 | 4120380 | Gajay | 17994322 |
| 26 | 4120386 | Kipchu | 17893336 |
| 27 | 4120389 | Namgay Choden | 17893021/77415698 |
| 28 | 4120410 | Tshering yangki | 17820201 |
| 29 | 4120412 | Tshewang Lhamo | 17654731 |
| 30 | 4120421 | Dendup Penjor | 17718180 |
| 31 | 4120428 | Karma Jamtsho | 1259.706528 |
| 32 | 4120453 | Tashi Tshewang | 17730627 |
| 33 | 4120466 | Gaki Wangmo | 17498186 |
| 34 | 4120488 | Tashi Tobgay | 17747199 |
| 35 | 4120491 | Ugyen Wangchuk | 17635778 |
| 36 | 4120500 | Kinley Duba | 17644155 |
| 37 | 4120505 | Ngawang Zangmo | 17379826 |
| 38 | 4120522 | Tenzin Lhendup | -8383 |
| 39 | 4120534 | Leki Chezom | 77236966 |
| 40 | 4120542 | Pema Wangyel | 17964395 |
| 41 | 4120565 | Jamyang Chogyal | 77276620 |
| 42 | 4120571 | Kinley Dorji | 17311675 |
| 43 | 4120572 | Kinley Tenzin | 17779664 |
| 44 | 4120590 | Tashi Tobgay | 77290631 |
| 45 | 4120607 | Karma Lhamo | 97517589900 |
| 46 | 4120608 | Karma Tsheten | 17869721 |
| 47 | 4120624 | Selden | 17472317 |
| 48 | 4120626 | Tashi Wangdi | 17574172 |
| 49 | 4120631 | Tshering Wangchuk | 17831855 |
| 50 | 4120652 | Luzang Choden | 17338022 |
| 51 | 4120655 | Nime Yeozer | 17586966 |
| 52 | 4120663 | Sangay Wangda | 17418926 |
| 53 | 4120667 | Tshering Yangzom | 17654695 |
| 54 | 4120670 | Yonten Jamtsho | 17307744 |
| 55 | 4130692 | Changa Dawa | 17704910 |
| 56 | 4130693 | Chencho Pem | 17616416 |
| 57 | 4130694 | Chimi Dema | 17698748 |
| 58 | 4130696 | Dawa Dem | 17980288 |
| 59 | 4130698 | Dorji Lhamo | 17327142 |
| 60 | 4130700 | Gyeltshen Wangdi | 17705572 |
| 61 | 4130701 | Karma Tenzin | 17453118 |
| 62 | 4130703 | Kelzang Choden | 17571048 |
| 63 | 4130704 | Khandu Wangchuk | 17888383 |
| 64 | 4130705 | Kinzang Wangdi | 17818213 |
| 65 | 4130706 | Leki Yangzom | 17481967 |
| 66 | 4130708 | Mindu Lhamo | 77276410 |
| 67 | 4130710 | Namgay Dema | 17455058 |
| 68 | 4130711 | Neten Dorji | 17276722 |
| 69 | 4130712 | Neten Wangmo | 17604217 |
| 70 | 4130714 | Pem Choden | 77381231 |
| 71 | 4130715 | Pema Wangda | 17337647 |
| 72 | 4130716 | Pema Yangki | 17704284 |
| 73 | 4130718 | Rinchen Dekar | 17792741 |
| 74 | 4130720 | Samten Zangmo | 17893995 |
| 75 | 4130721 | Sangay Yeshi | 17454126 |
| 76 | 4130722 | Sonam Dorji | 17231221 |
| 77 | 4130723 | Sonam Nima | -16900667 |
| 78 | 4130724 | Tashi Zangmo | 17889300 |
| 79 | 4130725 | Thinley Wangmo | 17355162 |
| 80 | 4130726 | Tshering Choden | 17868504 |
| 81 | 4130728 | Tshering Kuenga | 17597308 |
| 82 | 4130729 | Tshering Pem | 17230973 |
| 83 | 4130730 | Tshewang Tashi | 17944860 |
| 84 | 4130731 | UgyenLa | 17618028 |
| 85 | 4130732 | Yeshey Dorji | 17130836 |
| 86 | 4130733 | Yonten Dorji | 17465527 |
| 87 | 4130736 | Cheni Dema | 17622165 |
| 88 | 4130737 | Chojay Wangdi | 16926674 |
| 89 | 4130738 | Choki Dorji | 17466124 |
| 90 | 4130740 | Dechen | 77229143 |
| 91 | 4130742 | Garub Wangdi | 17724011 |
| 92 | 4130743 | Karma Choden | 17575040 |
| 93 | 4130745 | Kezang Choden | 17738682 |
| 94 | 4130746 | Kinga Thinley | 17267102 |
| 95 | 4130747 | Langa Dorji | 17651656 |
| 96 | 4130748 | Leki Phuntsho | 17871738 |
| 97 | 4130749 | Leki Wangchuk | 17287438 |
| 98 | 4130756 | Pem Choden Tamang | 17717482 |
| 99 | 4130759 | Rinzin Wangchuk | 17994136 |
| 100 | 4130760 | Sangay Pemo | 17571131 |
| 101 | 4130761 | Sangay Rabten | 17362994 |
| 102 | 4130764 | Sherab gyeltshen | 17506544 |
| 103 | 4130765 | Sonam Tenzin | 17394201 |
| 104 | 4130766 | Sonam Tenzin | 17598405 |
| 105 | 4130767 | Tenzin Phuntsho | 17814775 |
| 106 | 4130769 | Tsheltrim Dorji | 17756621 |
| 107 | 4130771 | Tshering Lham | 17517598 |
| 108 | 4130773 | Yeshey Dorji | 17861938 |
| 109 | 4130774 | Yeshey Yangdon | 17815142 |
| 110 | 4130775 | Yeshi Lhamo | 17622165 |
| 111 | 4130776 | Yoesel Pema | 17622165 |
| 112 | 4130778 | Choki Wangmo | 17594070 |
| 113 | 4130780 | Dago Tshering | 17387484 |
| 114 | 4130782 | Dawa Gyeltshen | 17418942 |
| 115 | 4130783 | Dechen Peldon | 17708752 |
| 116 | 4130784 | Dechen Pema | 17387484 |
| 117 | 4130786 | Karma Choden | 77609972 |
| 118 | 4130787 | Karma Dema | 17259515 |
| 119 | 4130788 | Karma Wangmo | 17327426 |
| 120 | 4130790 | Kinley Wangchuk | 17304583 |
| 121 | 4130791 | Lhab Dorji | 77424456 |
| 122 | 4130792 | Namgay Lhamo | 17713655 |
| 123 | 4130793 | Namgay Wangmo | 17474106 |
| 124 | 4130794 | Nima Tshering | 17595428 |
| 125 | 4130796 | Pema Wangmo | 77977117 |
| 126 | 4130798 | Rigzin Wangchuk | 17892190 |
| 127 | 4130799 | Rinzin Lhamo | 17584094 |
| 128 | 4130800 | Samten Lhendup | 77470586 |
| 129 | 4130802 | Sonam Peldon | 17328984 |
| 130 | 4130803 | Sonam Yangchen | 77399073 |
| 131 | 4130804 | Tandin Dema | 77107910 |
| 132 | 4130806 | Tashi Tenzin | 17710899 |
| 133 | 4130807 | Tshering Chedup | 17801334 |
| 134 | 4130808 | Tshering Choki | 17747580 |
| 135 | 4130809 | Tshering Kinley | 17575964 |
| 136 | 4130810 | Tshewang Gyelpo | 17691600 |
| 137 | 4130811 | Ugyen Tshomo | 17765242 |
| 138 | 4130812 | Wangdi Phuntsho | 17553045 |
| 139 | 4130813 | Yesel Choden | 17651163 |
| 140 | 4130814 | Zeko Lham | 17876213 |
| 141 | 4130816 | Chimi Rinzin | 17534992 |
| 142 | 4130819 | Dechen Choden | 16920303 |
| 143 | 4130820 | Dechen Wangmo | 17362922 |
| 144 | 4130825 | Karma Wangdi | 17282196 |
| 145 | 4130826 | Kelzang Wangmo | 17669822 |
| 146 | 4130827 | Kencho Yenten | 17728293 |
| 147 | 4130829 | Kinga Singye | 17536465 |
| 148 | 4130830 | Kinley Choki | 17358581 |
| 149 | 4130831 | Kinley Pelden | 17550832 |
| 150 | 4130832 | Kinley Yonten | 17860248 |
| 151 | 4130833 | Lakpa Rinzin Sherpa | 17950544/77237194 |
| 152 | 4130834 | Leki Dema | 17278869 |
| 153 | 4130835 | Leki Tshering | 17823074 |
| 154 | 4130839 | Pema Lhamo | 17532708 |
| 155 | 4130841 | Phuntsho Wangmo | 17771418 |
| 156 | 4130842 | Phurpa Thinley | 17793197 |
| 157 | 4130845 | Sonam Wangmo | 17488399 |
| 158 | 4130847 | Tashi Wangdi | 17478894 |
| 159 | 4130849 | Tshering Dorji | 17726385 |
| 160 | 4130850 | Tsheten Dorji | 17450286 |
| 161 | 4130853 | Ugyen Choden | 17627658 |
| 162 | 4130856 | Cheki Wangchuk | 17408002 |
| 163 | 4130857 | Dorji Pemo | 17735378 |
| 164 | 4130859 | Karma Thinley | 17467189 |
| 165 | 4130860 | Kezang Jigme | 17325832 |
| 166 | 4130861 | Kiba Lhamo | 17399340 |
| 167 | 4130862 | Kinga Tashi | 16929906 |
| 168 | 4130865 | Kuenzang Namgyel | 17374744 |
| 169 | 4130866 | Kunzang Chophel | 17869993 |
| 170 | 4130868 | Norbu Gyeltshen | 17751039 |
| 171 | 4130870 | Pema Dargay | 17242344 |
| 172 | 4130871 | Pema Lhamo | 17726426 |
| 173 | 4130872 | Phub Sangay | 17726426 |
| 174 | 4130874 | Samdrup Lhamo | 17242483 |
| 175 | 4130878 | Sonam Choden | 17334119 |
| 176 | 4130879 | Sonam Deki | 17489865 |
| 177 | 4130884 | Tashi Jamtsho | 17736289 |
| 178 | 4130886 | Tshering Choden | 16920026 |
| 179 | 4130887 | Tshering Wangchuk | 17979850 |
| 180 | 4130889 | Ugyen | 17568197 |
| 181 | 4130891 | Yangdon | 17455386 |
| 182 | 4130892 | Chey Chey Dorji | 17910956 |
| 183 | 4130894 | Choki Lhamo | 17331872 |
| 184 | 4130895 | Dawa Gyeltshen | 77438744 |
| 185 | 4130896 | Dawa Tshering | 77438744 |
| 186 | 4130899 | Karma Zangmo | 17385022 |
| 187 | 4130900 | Kinley Tshering | 17632572 |
| 188 | 4130901 | Kinzang Choden | 17650962 |
| 189 | 4130904 | Neten (DNY) | 17312093 |
| 190 | 4130906 | Pelden Lhaden | 17555768 |
| 191 | 4130907 | Pema Tshewang | 17904087 |
| 192 | 4130910 | Rinchen Dema | 17763846 |
| 193 | 4130911 | Sangay Dema | 17808325 |
| 194 | 4130912 | Sangay Tshomo | 17285925 |
| 195 | 4130913 | Sangay Zangmo | 17495209 |
| 196 | 4130917 | Tashi Choden | 17526998 |
| 197 | 4130918 | Tashi Dargay | 17705305 |
| 198 | 4130920 | Tshering Choden | 17243364 |
| 199 | 4130922 | Tshewang Zangmo | 17969806 |
| 200 | 4130924 | Ugyen Tshering | 17507944 |
| 201 | 4130926 | Wangchuk Dema | 16917265 |
| 202 | 4130927 | Dawa Dema | 17944431 |
| 203 | 4130928 | Dawa Gyeltshen | 17586487 |
| 204 | 4130929 | Dechen Zangmo | 17342349 |
| 205 | 4130930 | Dorji Gyeltshen | 17886664 |
| 206 | 4130931 | Dorji Wangda | 17869950 |
| 207 | 4130932 | Karma Tenzin | 17442174 |
| 208 | 4130933 | Karma Tshetrim | 77343273 |
| 209 | 4130934 | Karma Wangchuk | 17555739 |
| 210 | 4130935 | Kezang Choden | 17878421 |
| 211 | 4130937 | Kinley Wangchuk | 17359637 |
| 212 | 4130938 | Kinzang Dorji | 17516045 |
| 213 | 4130941 | Norbu Wangchuk | -17601302 |
| 214 | 4130942 | Pema Choden | 17821920 |
| 215 | 4130943 | Pema Choden | 17531054 |
| 216 | 4130944 | Pema Dechen | 17881403 |
| 217 | 4130946 | Pema Yangden | 17586487 |
| 218 | 4130950 | Sonam Jamtsho | 17357140 |
| 219 | 4130952 | Tandin Bidha | 77344119 |
| 220 | 4130953 | Tashi Gyem | 17847455 |
| 221 | 4130954 | Thinley Wangmo | 17801334 |
| 222 | 4130955 | Tshering Pemo | 17819149 |
| 223 | 4130956 | Tshewang Lhamo | 17690956 |
| 224 | 4130957 | Tshewang Rinzin | 17359637 |
| 225 | 4130958 | Ugyen Cheten | 17955024 |
| 226 | 4130959 | Ugyen Nima | 17836500 |
| 227 | 4130961 | Yangchen Lhamo | 17617175 |
| 228 | 4130963 | Duptho Wangmo | 17587151 |
| 229 | 4130965 | Jamyang Tashi | 17230943 |
| 230 | 4130967 | Kelzang Jigme | 17523562 |
| 231 | 4130969 | Kuenzang Lhaden | 77276620 |
| 232 | 4130972 | Pema Namgay | 17876718 |
| 233 | 4130976 | Sangay Dorji | 17814578 |
| 234 | 4130977 | Sangay Nidup | 17380974 |
| 235 | 4130981 | Sonam Chedup | 17484915 |
| 236 | 4130982 | Sonam Darjay | 17955076 |
| 237 | 4130985 | Sonam Zangmo | 77415351 |
| 238 | 4130987 | Tashi Dema | 17443717 |
| 239 | 4130988 | Tashi Wangchuk | 17576194 |
| 240 | 4130989 | Tshering Dolkar | 17323171 |
| 241 | 4130990 | Tshering Lhamo | 17361374 |
| 242 | 4130992 | Ugyen Pema | 17436233 |
| 243 | 4130993 | Ugyen Pema | 17883278 |
| 244 | 4130994 | Ugyen Tenzin | 17246538 |
| 245 | 4130996 | Yeshi Wangmo | 17287381 |
| 246 | 4131005 | Passang Lhamo | 17414135/77625203 |
| 247 | 4131008 | Samten Wangmo | 17465463 |
| 248 | 4141362 | JIGME TENZIN | 17634711 |
| 249 | 4141364 | KINTU ZANGMO | 17584877 |
| 250 | 4141367 | PEMA WANGCHUK | 17355797/17121501 |
| 251 | 4141380 | TOBDEN LHAM | 17865629 |
| 252 | 4120587 | Sonam Choden | |
| 253 | 4130744 | kelzang choda | |
| 254 | 4130855 | Yeshi Rabten | |
| 255 | 4130772 | Ugyen Wangchuk | |
| 256 | 4130858 | Dorji Y angzom | 17414213 |
| 257 | 4130751 | Namgay zam | |
| 258 | 4130936 | Kinley Tshering | |
| 259 | 4110356 | kinga wangchuk | |