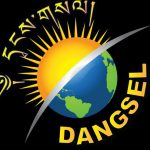 Vision: Impart wholesome education related with media to club members
Mission: Broadcast news and advertisement to educate our audience
Motto: Together we learn together we succeed
How we function: with a dedicated team we have, we educate our members and broadcast news during morning assembly, and host the only radio program in the district known as Rigzhung Lungta. Dangsel is one of the most active clubs in the campus- collecting news, recording footages, editing Medias and publishing them for many purposes. Members also receive valuable workshops form professionals and experts.
Eligibility: Registration for the club is only open for the first year students who join the college. Every year around 20-50 people will be taken based on necessity for the club and the person taken in will not need any media background.
TARANAYA CLUB
Motto: service from the heart
Vision: A happy and prosperous community
Mission: Believes in maximizing happiness and harmony among all community people by providing opportunities for life improvement to the vulnerable communities in and around the college campus.
Functions:
Narrow the gap between rich and poor to enhance the relationship among the people in society
Volunteer at the community as well as at the school level
Work in remote, rural village to bring about holistic community growth and development serving the needy communities
Foster grassroots development of small and remote community
Help community people to learn and integrate new skills
Membership criteria:
Open to all the students who all are interested to provide service to the needy people
Once listed in our club, you must be always prepared for volunteerism