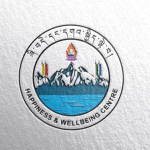 Aims and objectives of the club
The CLCS Happiness and Wellbeing Centre will be a safe place for the students to seek refuge, and the centre will provide opportunities for the interested students to build skills, enhance insight, and grow resilience, which will all go a long way in preparing them for life.
The centre will work on planning and scheduling the activities in terms of providing wellness to the students, staff and the local community.
The centre will play a lead role in sustaining the college academic programs and activities through mentoring, academic guidance, workshops, trainings and research on academic field.
The centre will also cater services related to happiness and wellbeing to the students, staff, and the locality.
The centre will serve as the hub for counseling & wellbeing education, training, and research.
The Centre aims to cover the five themes:
Leadership of the self
Working with Life Challenges
Mindfulness and Awareness
Emotional and Social Intelligence
Being Bhutanese
Member recruitment: Those who are willing to help other.
We demand members who provide excellent service, punctual, trust   worthy and approachable.
Funtions
The Happiness and Wellbeing Club will be serving as the main body of the centre.
The club in consulting with the centre coordinators will assist in planning, monitoring and managing the centre's happiness and wellbeing related programs and activities.
The Club will help to implement and outreach the centre's programs and activities through various ways to all the students, staff, and the community.