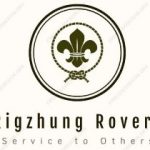 Vision: To make Rover club one of the active in providing service to the development of the community.
Mission: To contribute to the education of young peoples through meaningful integration of our values, the scouting principles, laws, promises and produce responsible citizens to protect, strengthen and diligently serve the Tsa-Wa-Sum, thereby contributing to the fulfillment of our beloved King's vision 'Gross National Happiness'.
Motto: To provide services.
Objectives:
Develop young people's personal abilities by expanding one's range of new skills.
Organize teamwork and cooperation activities among young people; thus, leading to developing of leadership skills among youths.
Contribute in community development through providing service.
Provide service to the Scout movement.
Enjoy fellowship, social, outdoor, and cultural activities.
Intake Members: 30