Zimpoen Wom Chewang Rinzin speaks to the students and lecturers of the college.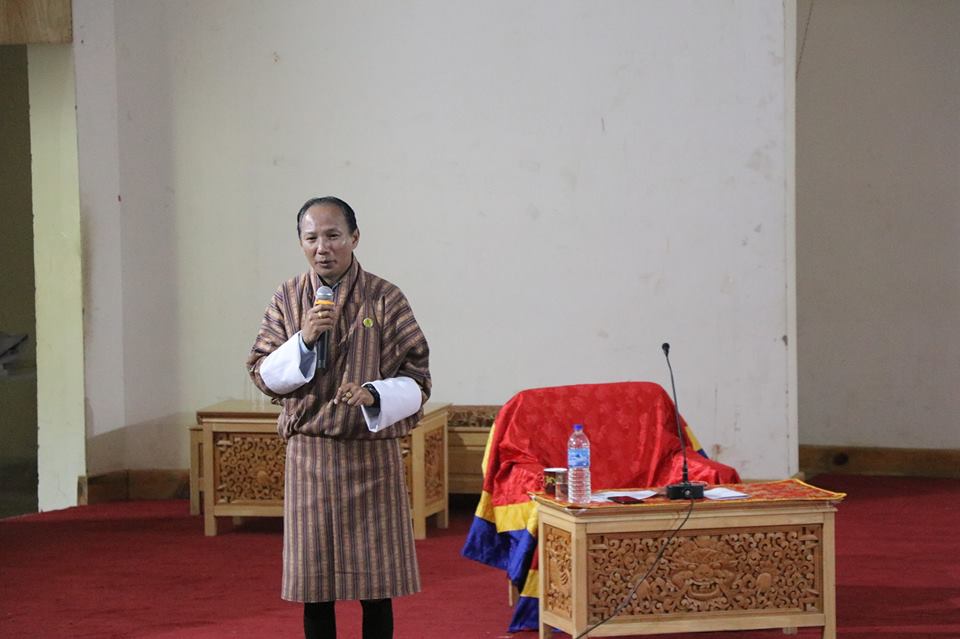 Zimpoen Wom Chewang Rinzin, who was in Trongsa with a team to assess the negative and positive implications of Mangdechhu Hydropower project, met with the students and faculty of the college on the 19th and 20 of April respectively. In his talk, he emphasized on certain principles of life which, through his experiences and exposures, are essential to be upheld in order to become a successful person.
Dasho also shared how he was impressed and pleased to see the respectful behavior of the students which he had observed along his way to and from the college. He said he was deeply proud of Rigzhung students who are deeply rooted into the Bhutanese values and traditions.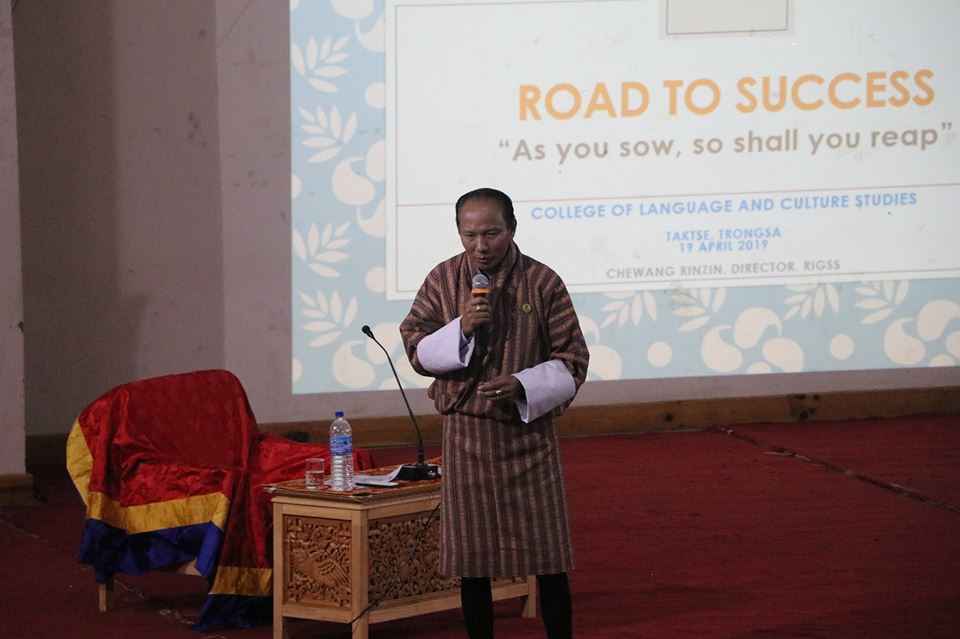 Dasho currently serves as the director of RIGSS (Royal Institute for Governance and Strategic Studies).