The Final Year Project, construction of a Chorten in the campus, which is an initiative of the final year students of the college, is finally completed with its consecration ceremony successfully conducted on 26th May, 2019.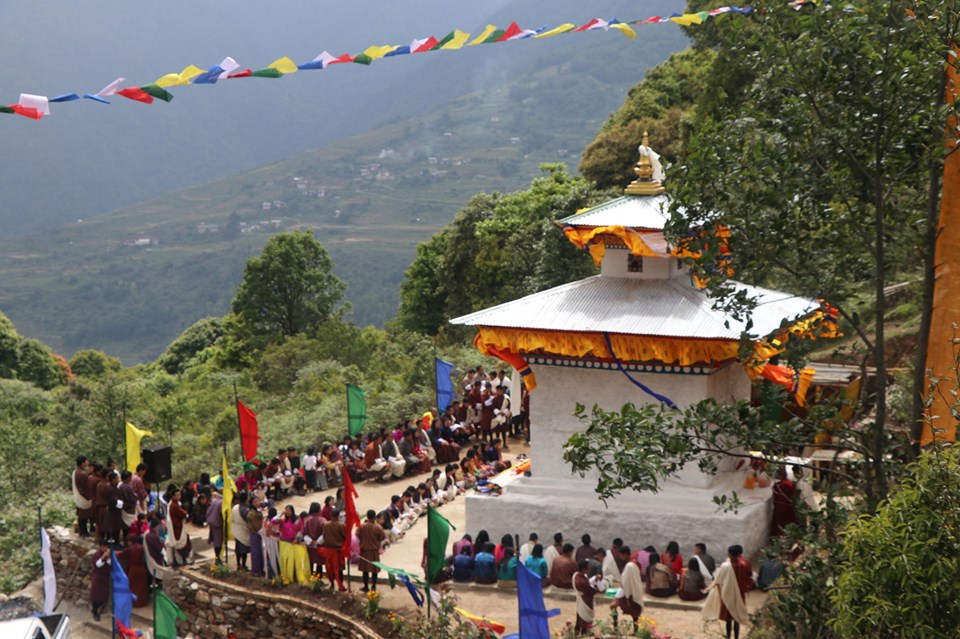 The Tshangkha Rinpochhe presided over the consecration ceremony and gave Tshe-wang to the students and faculty of CLCS, and the locals of Taktse.
The project took around four months to complete. A total of 350 students initiated and partook in the construction. The Chorten was mainly constructed for the well-being of all the sentient beings as well as a remembrance to the college by final year students.